Connecting Africa: the role of telecommunication in Economic Growth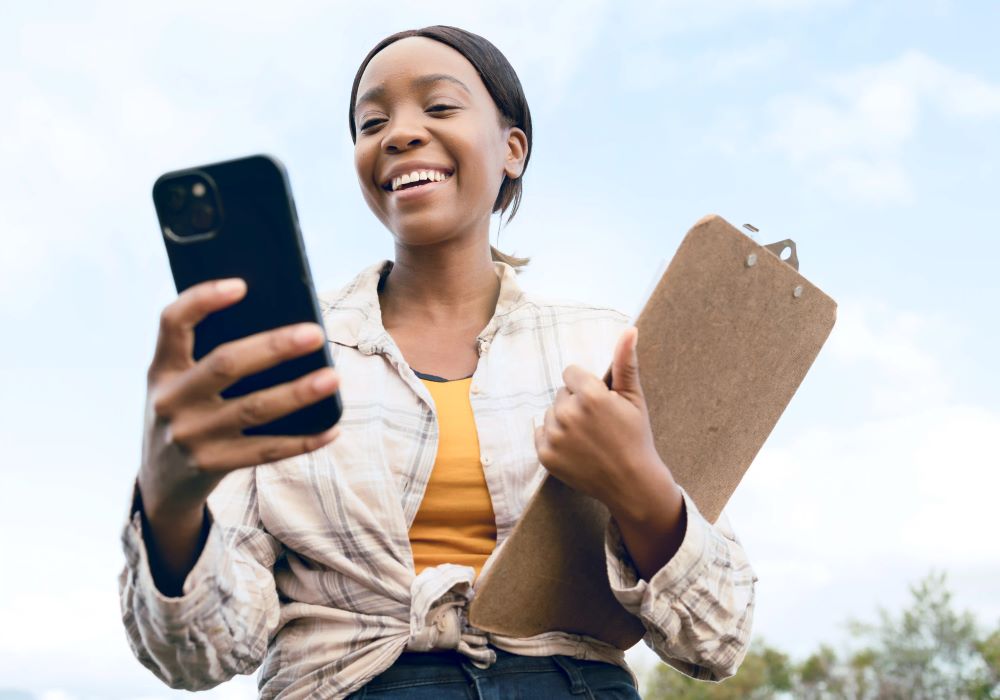 Africa is undergoing a dramatic shift due to the rapid growth of mobile connections and the creation of a robust telecommunications infrastructure. We will examine how telecommunication services support entrepreneurship and innovation, draw in foreign investment, and provide effective communication channels.
We'll also highlight the services provided by AFR-IX Telecom, a prominent ISP in Africa, and how our specialised connectivity solutions enable telecommunications providers and companies to prosper in this dynamic environment.
How Technology boosts African Economic Growth
Africa is undergoing a spectacular transition, fuelled by technology and innovation due to its enormous potential and quickly expanding population. The telecom industry is one of the major forces behind this transition.
Telecommunication is essential to promote development and accelerate economic expansion across the continent. It is impossible to emphasize the importance of telecommunication in Africa, from closing the digital divide to opening up new channels for communication and creativity.
Africa has recently seen an increase in mobile connectivity, with millions of people now having access to low-cost smartphones and internet services. Because of the improved connectivity, people and companies now have unprecedented access to information, services, and markets. Digital platforms, e-commerce, and mobile banking have flourished, opening new avenues for economic involvement and entrepreneurship.
Additionally, attracting international investment has been aided by the growth of the telecommunications infrastructure. As they provide the fundamental framework for conducting business in today's interconnected world, regions with dependable and cutting-edge communications networks are attracting more investors. African nations can present themselves as desirable locations for international companies by investing in their telecommunications infrastructure, promoting economic growth, and opening up job opportunities.
What economic impact do telecommunication services have?
Africa's economy benefits from telecommunication services in a variety of ways.
Telecommunication services promote effective business operations, facilitate commerce, and lower transaction costs by enhancing communication channels. Businesses can connect with partners, clients, and suppliers domestically and internationally, boosting their competitiveness and efficiency.
Telecommunications services are essential to the healthcare, education, and agriculture industries. Remote communities can access high-quality healthcare services and consultations from medical experts in urban centres through telemedicine initiatives. Similarly, e-learning platforms use telecommunications infrastructure to give students in underserved areas access to educational resources and opportunities. Farmers in the agricultural industry have access to data on the weather, market prices, and best practices, allowing them to make educated decisions and increase their yields.
Telecommunications services stimulate entrepreneurship and innovation. To grow and scale their ideas, startups and small businesses can use connectivity. This will help them reach a more extensive client base and draw in funding. Africa is seeing the emergence of digital innovation centres and incubators that support a technological and economic growth ecosystem.
Our Telecommunication Operator Solutions
We at AFR-IX Telecom know the crucial part of telecommunications in developing the African economy. As a top Internet service provider, we provide various connection options crafted to satisfy the unique requirements of businesses, telecommunications operators, and international carriers.
We offer MPLS, DIA, IPLC, Managed Services & Colocation, IP Transit, DDoS Shield, Cloud Services & IaaS, and SD-WAN. We guarantee the highest levels of service quality and dependability thanks to our own Pan African network and a staff of Cisco Certified Engineers.
Furthermore, we also offer comprehensive managed services to telecommunication operators that improve revenue production, simplify network operations, and streamline complexity. Our team of professionals guarantees smooth operations and effective service delivery, from router management and configuration to network monitoring and colocation.
Supplying superior connectivity solutions
We have the experience and local knowledge to help you, whether you are an African operator wishing to improve your network capabilities or a global corporation looking to create a foothold in Africa. We can supply superior connectivity solutions that advance your organisation thanks to our comprehensive network coverage, robust protocols, and strong relationships.
Telecommunication is essential to developing and expanding Africa's economy. It promotes connectivity, closes the digital divide, and gives people and businesses the tools to participate in the global economy. AFR-IX Telecom is dedicated to offering innovative solutions that allow telecommunication providers to prosper in today's competitive market.