AFR-IX telecom South Africa
Internet Services in South Africa
Computer and Satellite Electronics (PTY) LTD (CSE) (hereinafter, AFR-IX telecom South Africa) provides Internet and Data Services to Corporates and Telecommunication Operators in South Africa. With the most reliable Metro Ethernet SADC & Pan African Network, we cover all Africa continent - more than 50 POPs.
Also, CSE - AFR-IX telecom South Africa  - is member of the Internet Service Provider's Association of South Africa (ISPA).
Main Telephone: +27 83 656 3119
Email: contact.southafrica@afr-ix.com
Location: Catalonia Trade and Investment Office
2nd floor, 1 Bompas Rd, Dunkeld West,
Randburg, 2196, South Africa
SADC network
AFR-IX telecom has invested resources in having a very strong, consolidated and reliable network in the SADC (Southern African Development Community) area.
One of the main competitive advantages over other ISPs in SADC region is AFR-IX telecom's presence in West Africa.
It means that through managed services, we can assist small to large businesses connect with their entities in West African countries.
AFR-IX telecom has more than 20 POPs only in SADC region.
It has also 2 local subsidiaries - South Africa and Zambia - on this territory.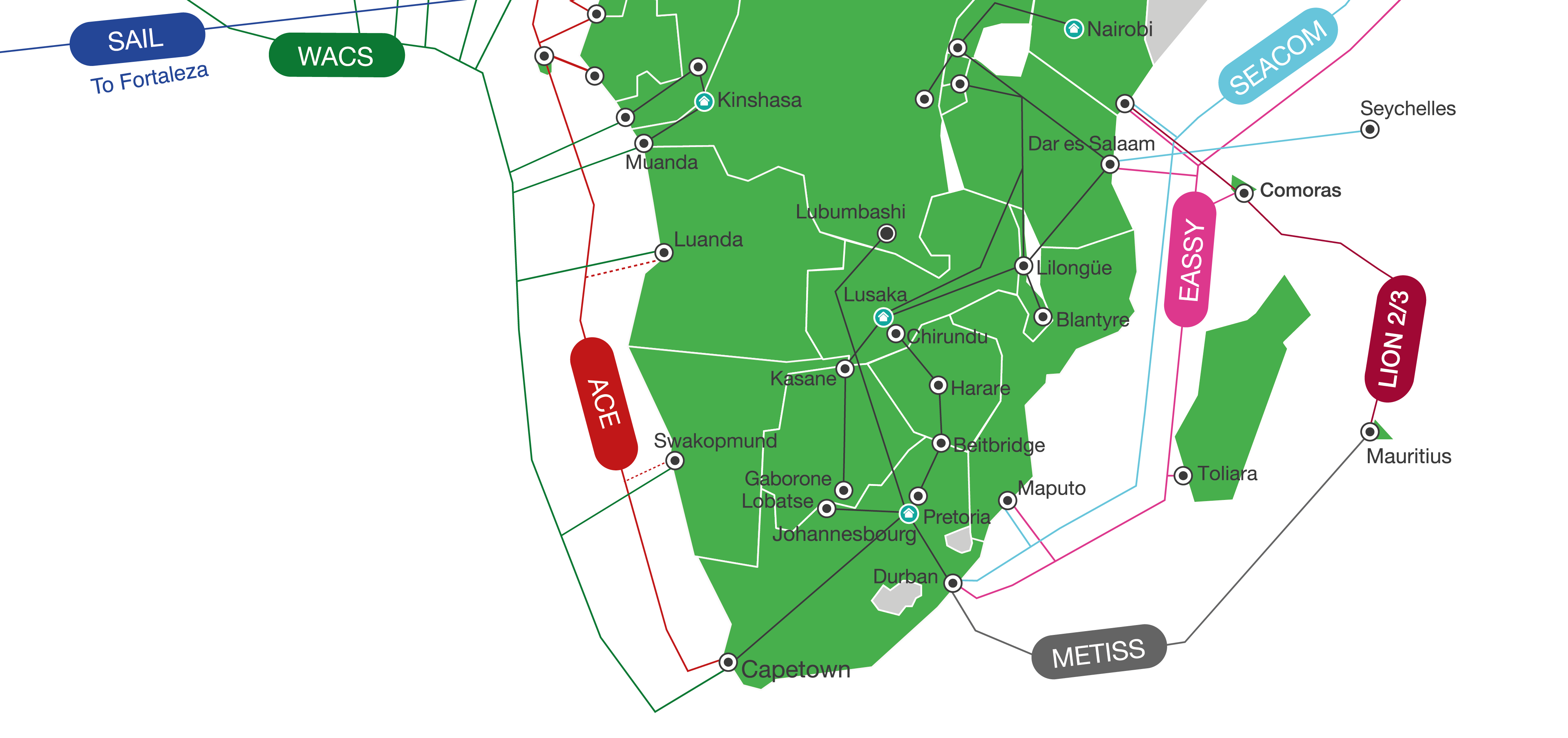 The most reliable internet services in South Africa
AFR-IX telecom South Africa is your partner that looks after your communications and advises you with the most suitable option. At South Africa, we are committed to:
Developing high quality Access Networks to spread Radio and Fiber services in the country.
Delivering First Class and Innovative services as we are aware of the needs and high requirements of clients.
Providing the best quality and reliable service in South Africa.
AFR-IX telecom South Africa is part of the group that has more than 25 years of experience after working in the main European telcos.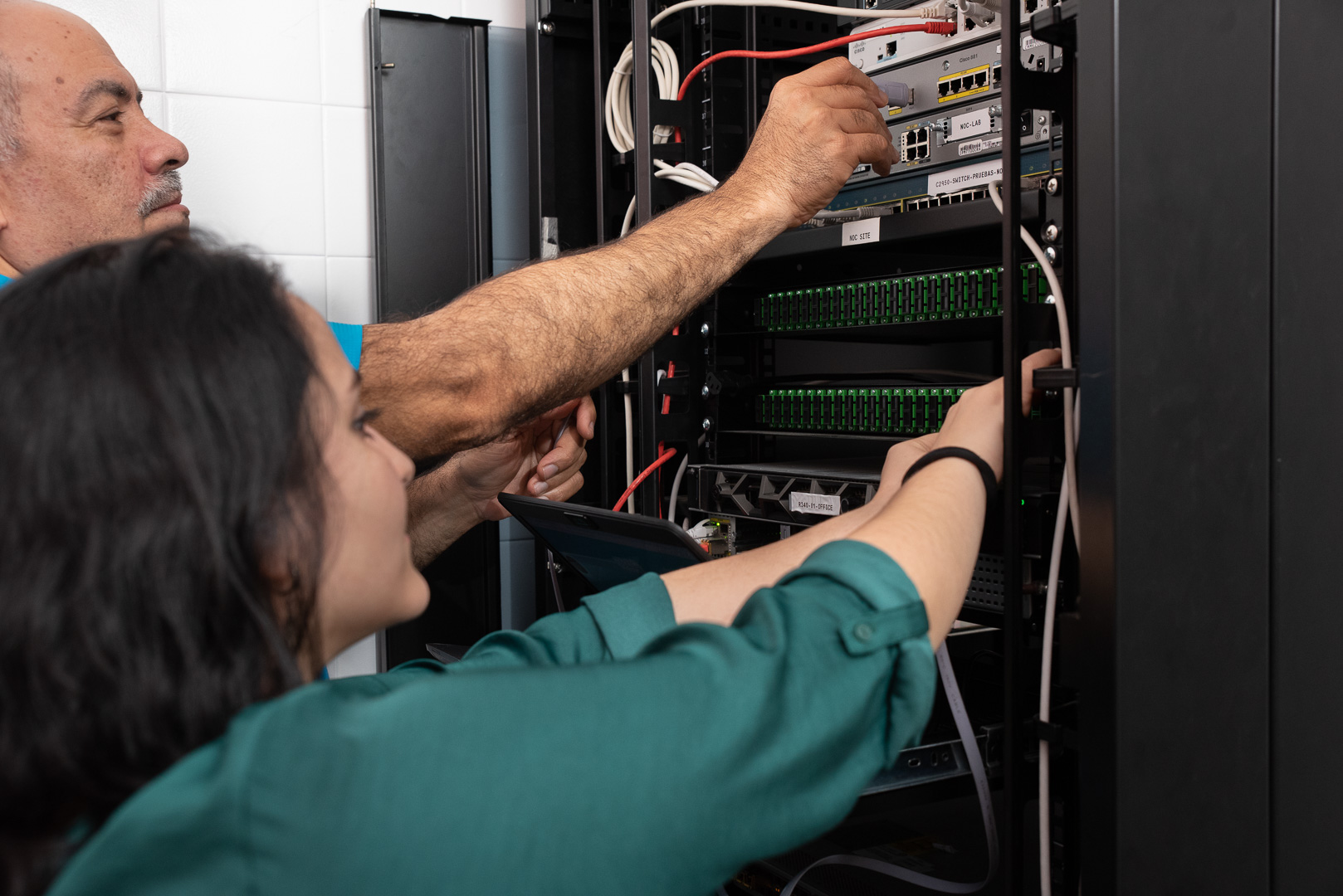 The team
AFR-IX telecom staff  work every day from African and international offices, with dedicated engineering, technical delivery and commercial teams.
ISPA Members
CSE – AFR-IX telecom South Africa  - has joined the Internet Service Provider's Association of South Africa (ISPA).
ISPA is a South African non profit company, and recognised Internet industry representative body. Formed in 1996, ISPA has historically served as an active industry body, facilitating exchange between the different independent Internet service providers, ICASA and other government structures, operators and other service providers in South Africa.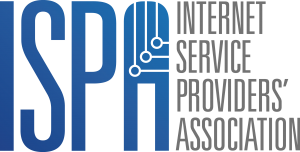 ISPA Code of Conduct
ISPA currently has hundreds of members who are primarily large, medium and small Internet service and access providers situated in South Africa. All of them are governed by the ISPA Code of Conduct which aims to ensure a fair, transparent and accessible South African Internet.
In terms of section 75 of the Electronic Communications and Transactions Act ("the Act") AFR-IX telecom has designated the Internet Service Providers' Association (ISPA) as an agent to receive notifications of infringements as defined in Section 77 of the Act.
As ISPA members we are aware of unlawful content or conducts, and to fight this issue, we have appointed ISPA for the purposes of accepting take-down notifications. However, if you would like us to delete your personal data, please contact dataprotection@afr-ix.com.
Contact
Internet Service Providers' Association (ISPA)
Address: PO Box 518; Noordwyk 1687, South Africa
Telephone: 010 500 1200
Take-down notice email: complaints@ispa.org.za