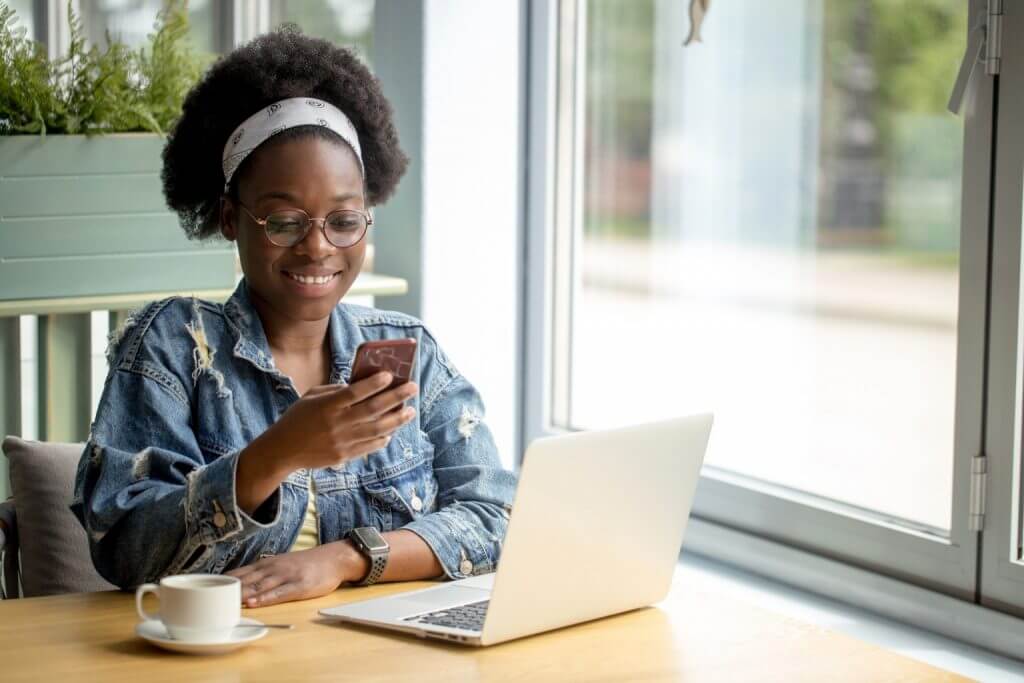 When it comes to technology, advertising, connectivity, social media – everything really, 
there is no denying that the future is mobile
. This is true for South Africa, as well as the rest of the world, if new statistics released in the Visual Networking Index (VNI) Global Mobile Traffic Forecast, 2017 – 2022 report are anything to go by.
Below, we take a look at some of the jaw-dropping findings and predictions that are bound to have you re-thinking your marketing and business strategy going forward:
Mobile Data Milestones
Mobile data will nearly reach the zettabyte (one trillion gigabytes) milestone by 2022. That is such an impressive number it is even difficult for most of us to comprehend.
What is Next for 4G and 5G?
Fifth generation cellular network technology is still very much in its infancy, but the report shows that it will likely account for 3% of mobile connections and nearly 12% (9,2 EBs/month) of global mobile data traffic by the time 2022 rolls around. 4G is also still here to stay, with these connections predicted to double over the next few years, and accounting for 54,3% of total mobile connections. It will also account for 70,7% of total mobile data traffic.
South African Specific Stats
So, what can local businesses expect to see with regard to mobile connectivity and activity when it comes to their customers? According to research, mobile data traffic is set to grow just as rapidly in South Africa, with a compound annual growth rate of 54% expected between 2017 and 2022. Furthermore, mobile traffic per mobile-connected end-user device is expected to reach 12,0 gigabytes per month by 2022, a dramatic increase from the 1,5 gigabytes per month in 2017. But what about mobile traffic per user? Believe it or not, mobile traffic per user will reach 24,5 gigabytes per month by 2022, up from 3,0 gigabytes per month at the end of 2017. That is a lot of mobile usage and browsing which, as long as you embrace the power of mobile, could mean great things for your business and its bottom line.
The most staggering statistic of all, however, is the prediction that despite South Africa being a developing country still facing uncertain times, there is expected to be around 47 million mobile users by 2022 – that is 78% of our country's entire population!
How to Embrace the Power of Mobile
There are many ways in which your business can embrace the power of mobile and use its growth and popularity to your advantage. For starters, you need to make sure that your company's website is mobile-friendly. In short, it should be able to adapt its design, navigation and layout so that it can be easily viewed on a mobile device.
Seeing as how most people use their mobile devices to access social media, now is also the time to make the most of your company's social media presence. Make social media marketing a top priority going forward.
You may also choose to invest in mobile technology for business communication. Creating functional mobile apps that help to streamline business procedures, for example, could prove invaluable to your business. It will also work wonders for your business to utilise already-existing mobile technology to allow for better functioning and productivity – such as Skype for meetings on the go.
If you have yet to use the growth of mobile to your advantage, we can help you do so with connectivity, cloud and security to suit the needs of your business. For more information on how we can help you grow and succeed alongside mobile in South Africa, be sure to contact our team today.