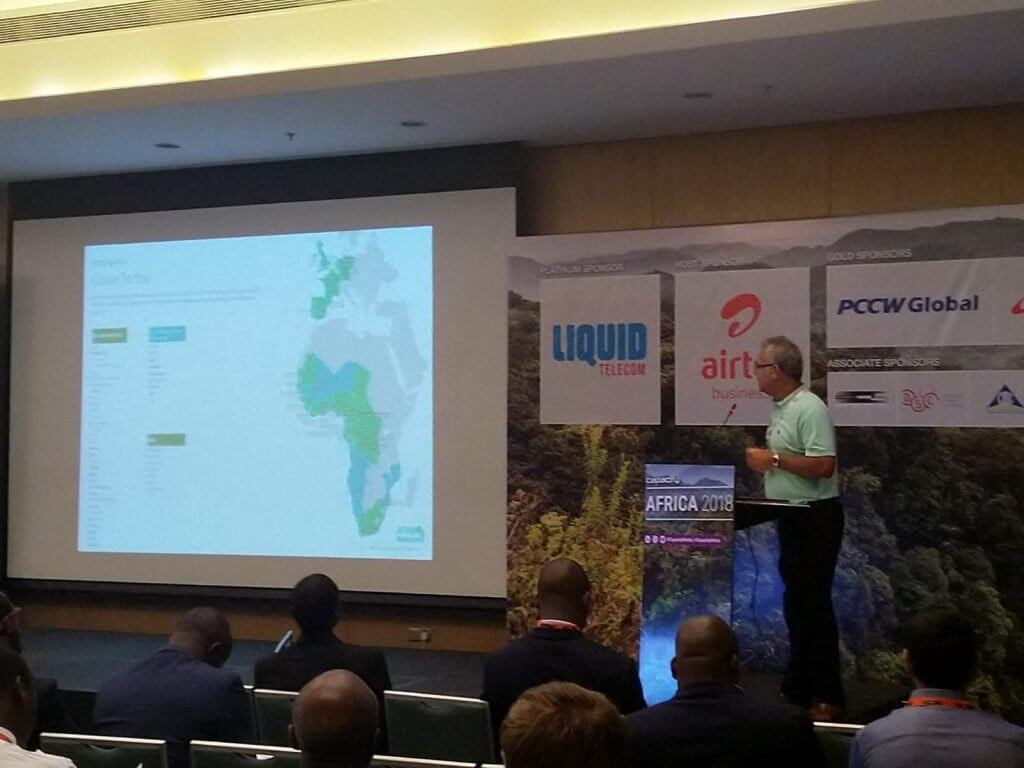 AFR-IX telecom, who delivers IP Transit and Data MPLS solutions to local sites in Africa, is attending over two days Capacity Africa taking place for the first time in Kigali.
Capacity Africa is the largest wholesale telecoms event for Africa, connecting senior-level executives from across the continent with international companies and partners that are interesting in investment.
Louis Carver, Chief Commercial Officer, spoke in the panel discussion Terrestrial Network Presentations – Regions for Investment and Finding routes, taking place on Wednesday the 5th. In this conference, speakers gave their opinion about the difficulties of finding a network partner in a specific region of Africa, or regions that demand of further infrastructure investment.
Louis is not alone, as Dylan Carver, Global Accounts Manager, and Norman Albi, CEO of the company are representing AFR-IX telecom at this event.